We Know Real Estate.
Request our complete guides, free! You'll receive top down picture of nearly everything you need to consider as a real estate buyer or seller in any market. Get more informed by requesting our guides below!
Learn more about
Top 10 things you need to know before selling your home, including tips for low cost improvements for a better selling price
Discover how you know when it is right to make that repair, and knowing when and how to invest in your house
A complete step by step breakdown of real world facts VS real estate reality TV shows, comparing and contrasting the differences
The Seven Steps to Owning a Home, and how to maximize the success of your transaction every step of the way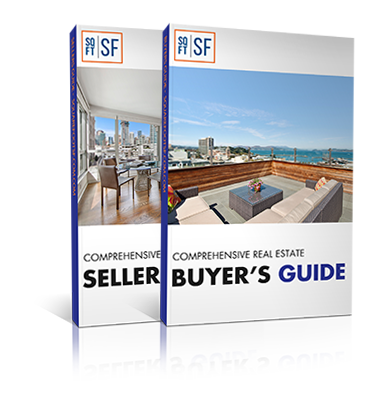 Download the guides below or ask a question and we'll answer promptly!
Contact Our Team
SEE WHAT OTHERS ARE SAYING
I would tell others to use them
They are professional, honest, reliable, and fair. I liked their good customer service and how well they listened to me and then followed through.
Sanjay G.
,
San Francisco
Everything has turned out just perfect
They are professional, responsive, and because they understood exactly what I wanted, they were able to find the absolute perfect place for me. I've been very happy living here.
It was a lot of fun!
They are very warm, professional, they listened to me, helped me to find what I was looking for, and they were very patient and understanding. I really appreciated their patience. I liked spending time with the guys the best.
Maggie S.
,
San Francisco
I would strongly recommend Jeff Marples
To anyone who is looking to buy or sell property in San Francisco. We met Jeff Marples while we were looking for a condo in San Francisco. From the first day we liked him for his professionalism, down to earth attitude and treating us as a valued client. He pointed us in the right direction for our condo, based on our needs and guided us away from the properties that were not right for us. After we chose our condo, not only did he guide us every step of the way through the buying process but even helped us get our condo ready for move in.
Their quality of work is absolutely excellent
I would highly recommend this firm to everyone. I liked how they were so easy to work with, very responsive and pleasant to be around. They have high-quality performance and great follow-through. We were extremely happy with how everything went.
Susan R.
,
San Francisco, Spinnaker repeat client (six transactions)